Reliable, Fast and Professional IT service for over 15 years!   

EarneyIT continues to serve our dental practice as they have for over 15 years through constant technology changes. We depend on our systems always functioning and they make sure this happens. Their understanding of the dental profession is above anyone else's. Whether coming out to help with an intraoral camera or helping us implement new technology, they make it happen. EarneyIT has seen it all and solved it all. I can go on and on about our positive relationship, I will just have to tell you about it once you are sitting in one of our dental chairs!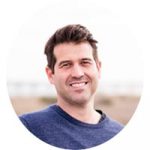 Dr Jamie Salling
Partner
Salling & Tate General Dentistry
Peace Of Mind Since Day 1

Working with EarneyIT gives us piece of mind that we are in good hands! From challenges with our growing business or increased cyber security needs, EarneyIT handles it all. We have been a client with EarneyIT for 14 years, their responsiveness to any unplanned or urgent needs continue to keep our business running smoothly without downtime. If you are needing IT help and are just confused, I recommend meeting the team – they are great with explaining your needs to minimize future IT related risks and headaches without making you feel lost.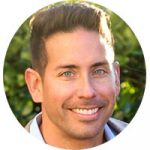 Ed George
Executive Director
Wilmington Dermatology Center
Lightning-Fast Response, Extremely Efficient Work, Highly Skilled Technicians. You Will Not Regret it!

EarneyIT is exceptional at delivering incredibly quick, lighting fast response times to critical IT related questions or issues that may arise. EarneyIT's technicians are efficient and well organized when onsite or on the phone. If you are interested in EarneyIT's services, DO IT, you will not regret it. They will support you and your business at a very high level.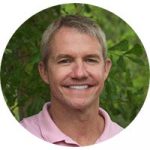 Dr Warren Phillips
Owner
Phillips Orthodontics
Vast IT Knowledge In The Dental Field Right Here In Wilmington

Our organization uses EarneyIT for our IT needs and have so for the past 15 years. Throughout the relationship we continue to receive prompt, immediate attention combined with a vast wealth of knowledge in the Dental and Surgical field. They have always been available anytime a question or issue arises and if they cannot get the situation handled over the phone, they quickly will come onsite. If you are trying to decide between IT providers, you need to make sure you receive a tailored IT service, prompt response, emphasis on cybersecurity, employee training, experience / knowledge of the industry. EarneyIT can do all of that. If you have any more questions, please feel to reach out to me.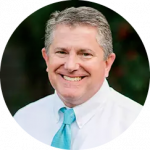 Dr Bruce Arne
Owner
Coastal Carolina Oral and Maxillofacial Surgery
EarneyIT Saved Us When Our IT Was in Critical Condition!

We became an EarneyIT client during a time when our computers were crippled for weeks due to our IT person. After contacting Barrett and his team, they swooped in and got us operational in no time! The entire EarneyIT team was enthusiastic and ready to take this challenge head on. Now, after being fully operational, EarneyIT has relieved almost all of my work stress and continue to impress us. Each team member we have contact with is professional, kind, understanding, dependable and above all else – helpful. Since bringing in EarneyIT, I have restful sleep and less interruptions during our business day. EarneyIT has allowed me to place my IT concerns on them and now have time to focus on my primary responsibilities. I have even received compliments from our practice management software company about how knowledgeable and easy EarneyIT is to work with. I cannot say enough positive things about our experience with EarneyIT. If you're considering a new IT company, EarneyIT should be your first and only call. Do yourself a favor and let EarneyIT carry the weight.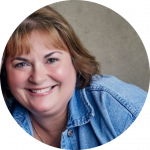 Christie Socie
Office Manager at Semmel Oral Surgery
Choosing EarneyIT Is Truly Worth It

Since moving to EarneyIT, we have experienced the peace of mind that comes from knowing that our systems and data are being expertly looked after. EarneyIT excels in response times, and they have an unparalleled understanding of how critical our IT systems are to the daily function of our practice. If you're looking for an IT firm, I highly recommend EarneyIT. The level of service and support they provide is exceptional and has made a significant difference in the success of our business. Call Barrett today without hesitation to experience the difference EarneyIT can make for your company.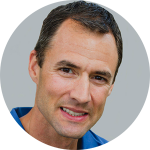 Dr Andy Johnson
White and Johnson Pediatric Dentistry
Skilled and Reliable When We Need Them the Most for Over 18 Years!

With our complex technology system, it is essential that when we call for support, someone skilled and reliable answers the phone, not just to put a band-aid on the issue, but to implement a permanent solution, especially during summer months when we are the busiest. EarneyIT's team handles that need for us and has been for over 18 years! Having a one-stop shop for all IT related items makes it easy on our company and allows us to maintain peak productivity at our Marina. If you are on the fence about an IT provider, choose EarneyIT and they will do the same for your business.
Chris Brock
General Manager
Seapath Yacht Club
Reliable and Fast IT for our Eastern NC Locations

Since transitioning to EarneyIT, Riccobene Associates has benefited immensely from their responsive and knowledgeable approach. Their quick response time is unparalleled, and their expertise in dental IT and professionalism in office settings sets them apart from other IT firms I've worked with in the past. EarneyIT understands the unique needs of dental practices and provides tailored solutions that meet our specific requirements. I highly recommend EarneyIT to anyone on the fence about choosing an IT firm. They're a competent, responsive, and reasonably priced group that will meet and exceed your expectations. Don't hesitate to make the switch to EarneyIT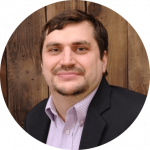 Brian Mullenix
Vice President of IT
Riccobene Associates Family Dentistry
EarneyIT Continues to Grow as we Grow

Since working with EarneyIT, my company has experienced invaluable peace of mind knowing that in IT emergencies, EarneyIT will respond almost immediately. As someone who has been with EarneyIT since its inception, I am impressed with their level of trust, care, and professionalism, which is on par with any IT firm in the world. EarneyIT has been able to integrate our specific needs, such as programs that add onto our main platform, into a reliable and seamless package. Additionally, their team provides sound advice on important decisions, such as choosing between a server or cloud-based system. I highly recommend EarneyIT to anyone looking for a trustworthy and professional IT partner.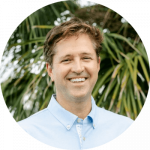 Dr Bryan Tate
Partner
Salling and Tate General Dentistry
First Class Service Allowing Us To Improve Patient Care

Partnering with EarneyIT has been a game-changer for our practice. Their expertise has allowed us to stay ahead of the curve with new technologies and systems, which has ultimately improved patient care. Compared to other IT firms we've worked with in the past, EarneyIT's 24/7 availability and responsive problem-solving approach has been a huge asset to our team. We can always count on them to help us, even outside of regular business hours. Their friendly and efficient team always makes us feel like a priority, and we appreciate their integrity-driven approach to handling challenges. Overall, we highly recommend EarneyIT as a first-class group of professionals who are dedicated to providing exceptional service.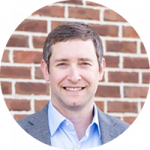 Dr Graham Wilson
Owner
Shoreline Oral & Facial Surgery
Unlike Any Other IT Firm I have Worked With

Since working with EarneyIT, my company has experienced significant benefits, including enhanced efficiency and responsiveness. The availability of experts to tackle any problems that arise has been a standout advantage. Unlike other IT firms I have worked with, EarneyIT surpasses expectations by demonstrating their capabilities and promptly resolving issues and implementing real solutions without significant involvement from our employees. EarneyIT's unmatched expertise, dedication, and prompt response time make them an excellent choice for any business in need of reliable and efficient technology solutions.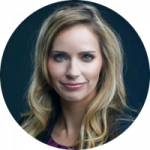 Amanda M
Mason, Mason, and Smith, Attorneys at Law